Home
Baby & Mum
Baby Diaper & Pant
Pant
XXL Size
ICHIBAN SWEET SLEEP PANTS XXL 22S
Pampers Ichiban Sweet Sleep Pants XXL 22s
22S
Description
Instructions
Terms & Conditions
Reviews
Add to Cart
Add to Wishlist
Description
Product Code:457479
Origin: Japan360° leakage guardStrong absorbencyUnique magic channelsThin and soft materialCute Shimajirō Shimano pattern100% Japan import with great quality controlUnique design that helps to protect thigh and back leakageMaximum 130% absorbency*3 magic channels that helps quick absorbency and dryness, perfect breathabilityComfort material that helps baby sleep all nightUnique trendy Shimajirō Shimano design that baby love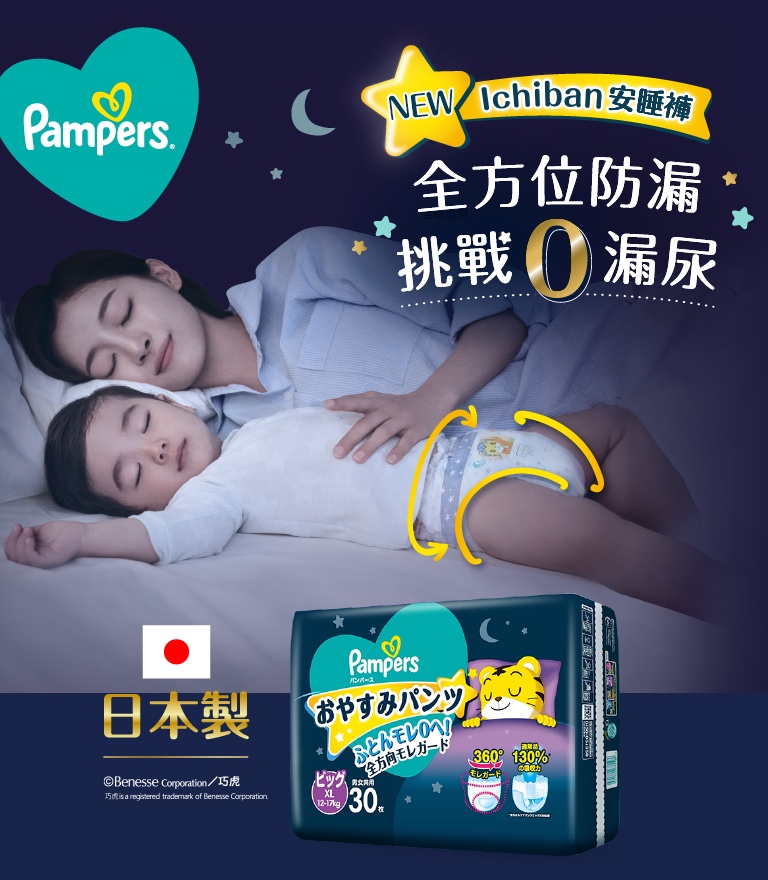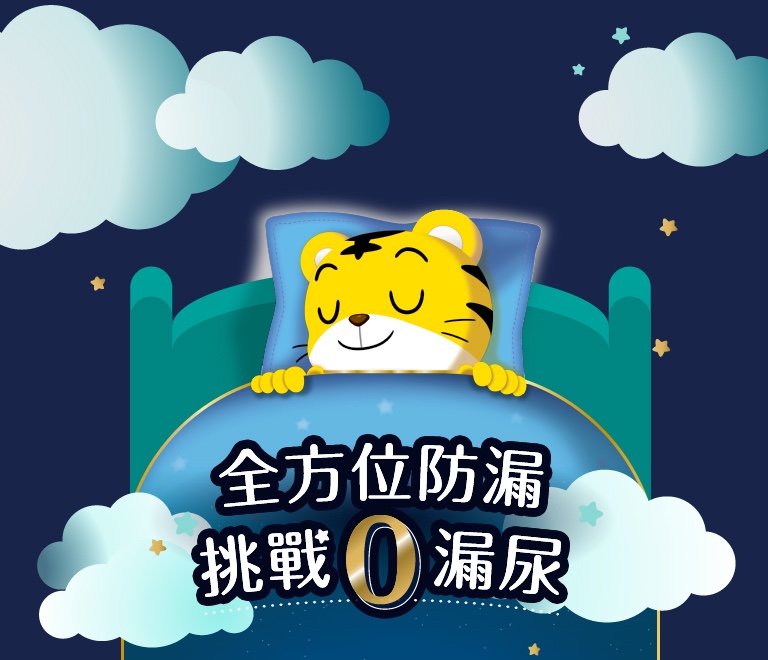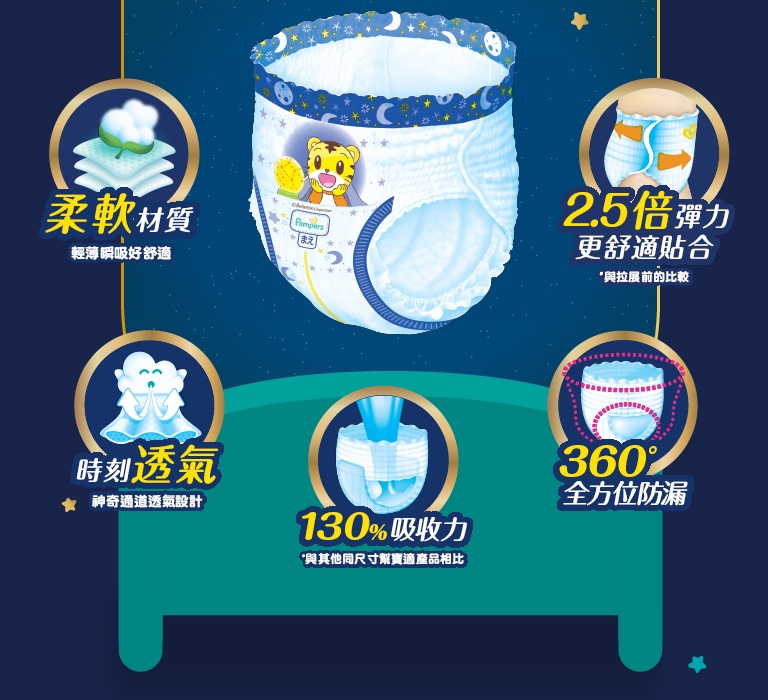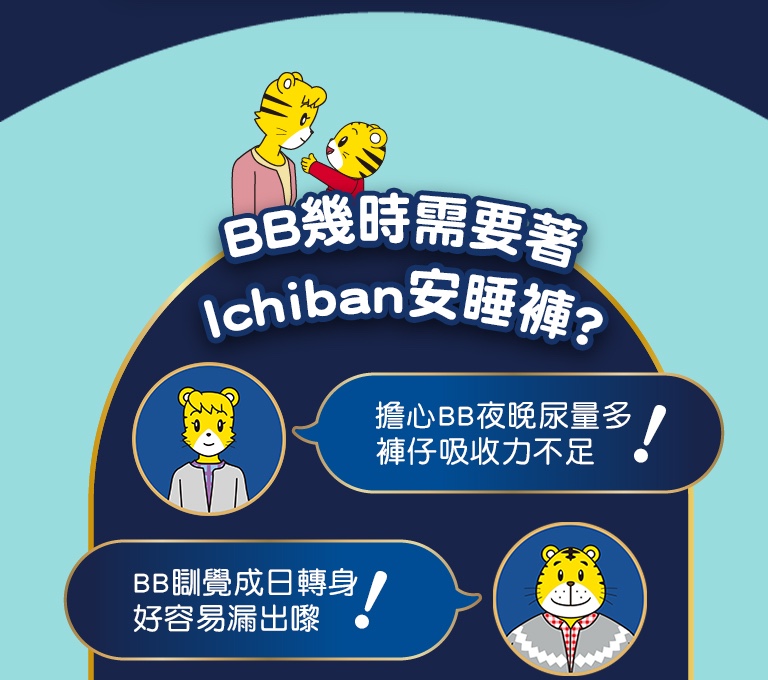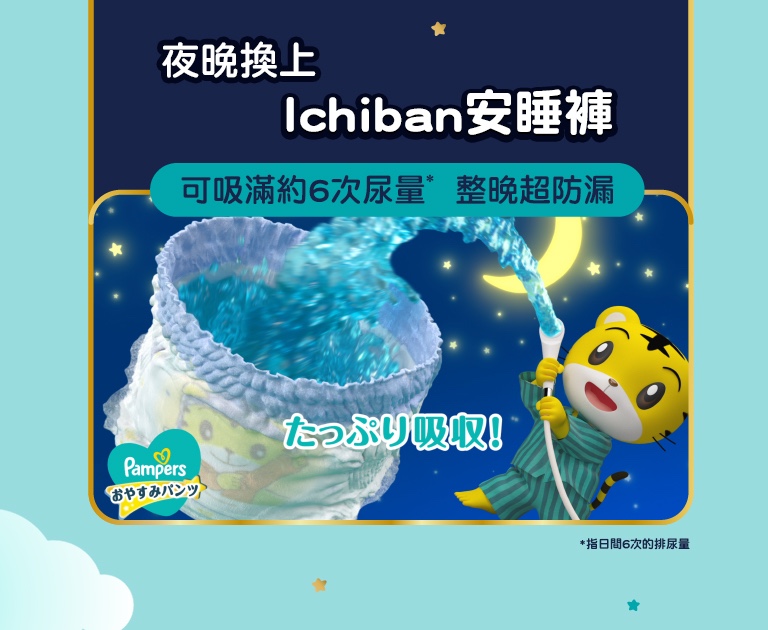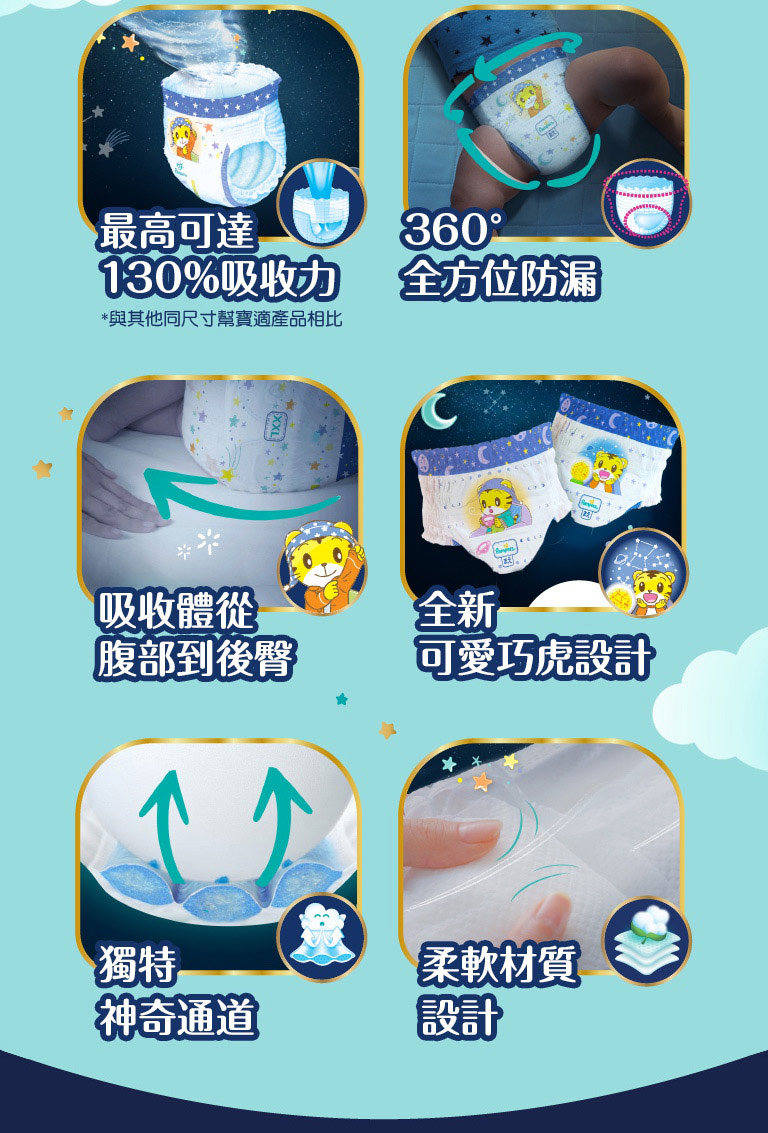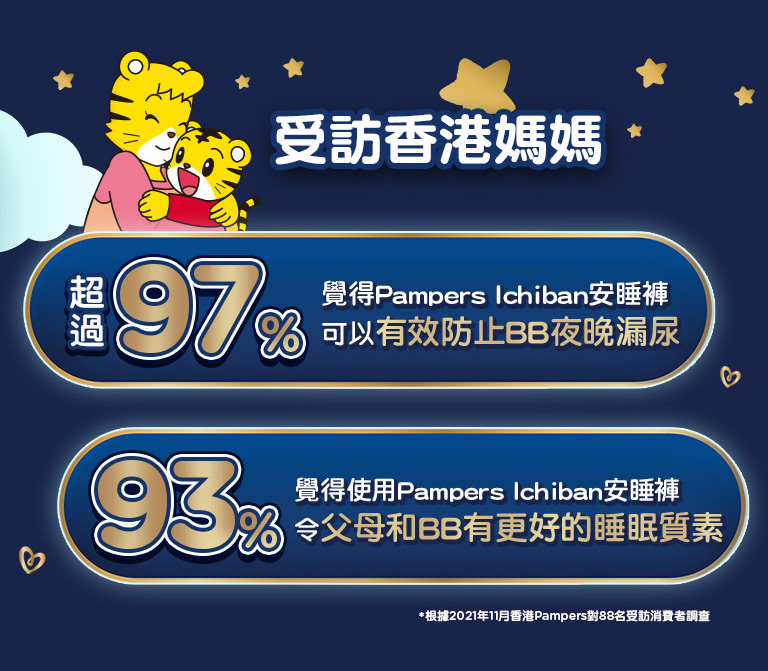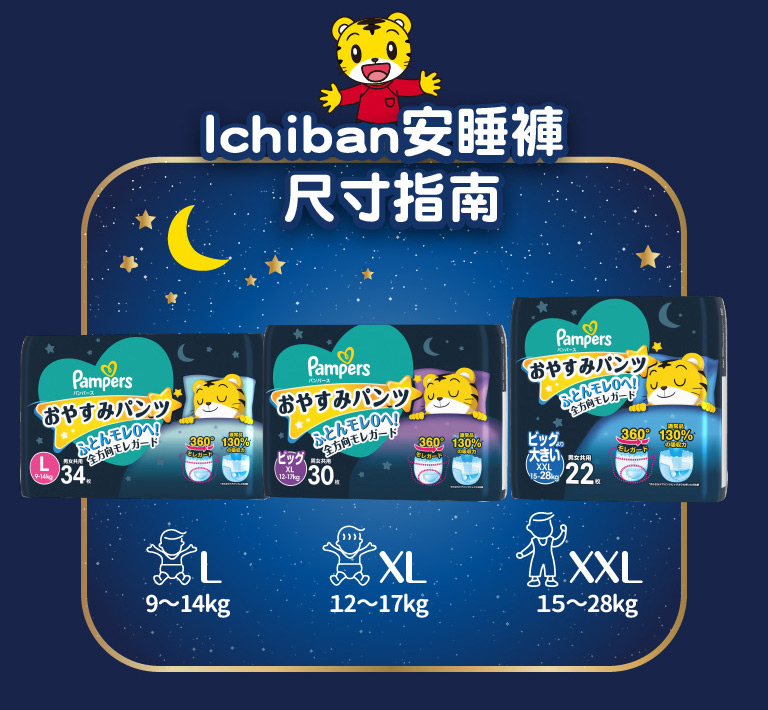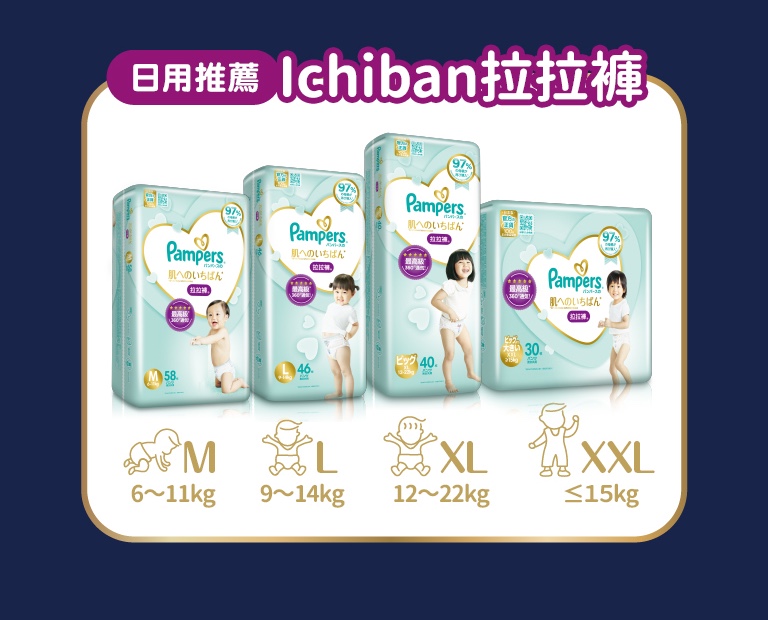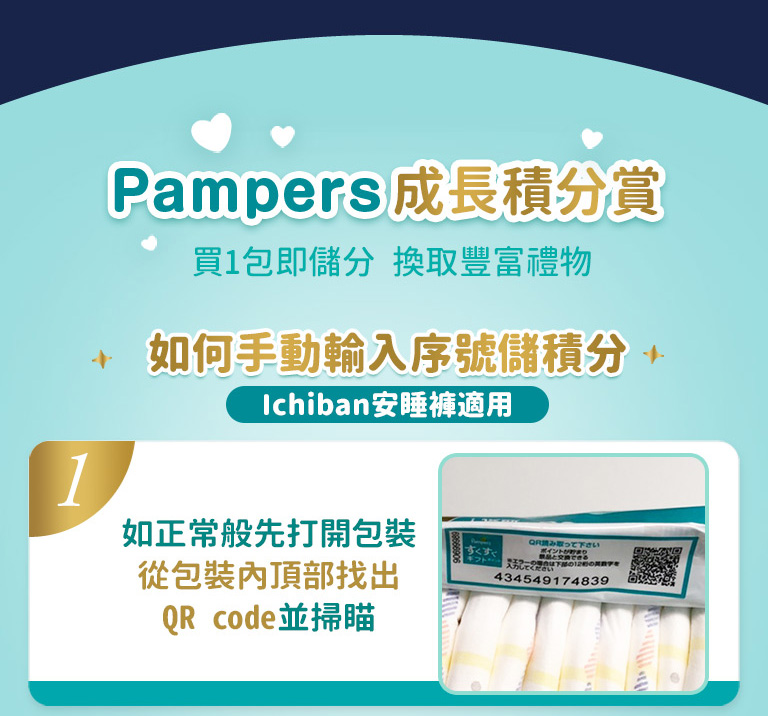 Benefits
For babies daily use
How to Use
1 Wear
Pull the diaper pants on like underwear, keep Shimajiro logo front.

2 Remove
Tear both sides of the pants and remove.

3 Dispose
Roll up and secure with the disposal tape.
Ingredients
Key Ingredients: Non woven; pulp; absorbent material, Breathable PE Film, Aloe Extract
Delivery Information
N/A
Storage Condition
Storage: Please keep bag and products stored sealed in a sanitary, dry place, preventing dirt or insects from entering after opening.
Warnings
Caution: Avoid direct contact of tapes with baby's skin. To avoid danger of suffocation and strangulation, please keep the plastic bag and handle (If applicable) away from babies and children. Please pay attention to storage place to prevent babies from eating or choking. Please dispose immediately after use.
No review at the moment
Be the first one to write review!